Now that you have created a job, you need to give it to someone to do!
Jobs can be offered to drivers automatically using the Auto Dispatcher features of VROMO. Alternatively, if you wish to manually assign a job, click the assign job button and choose from the available drivers to do that job.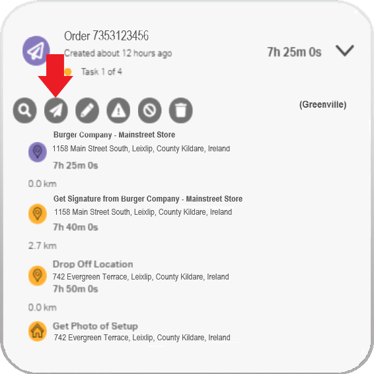 The left-hand panel will show all online drivers and their status, but you can also choose from the drop-down list of all drivers. Select the driver you want and assign the job to them. The driver should get a notification on their VROMO app saying that they have been assigned a job with all details of job and a handy countdown timer that tells when their first task is due.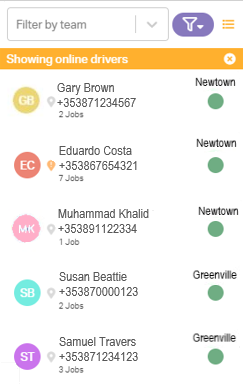 Once a job has been dispatched manually or automatically, the driver's icon will replace the assign button with dispatched underneath his icon. This helps you easily identify who is doing the job. If you change your mind and want to reassign the job, simply click the driver photo and you'll get the option to pick a different driver.
You can also reassign jobs by clicking the ellipsis on the right side of the job which will open up a menu of sub-functions which gives the option of recalling and reallocating a job. Follow the Assign job procedure to reallocate jobs. Recall job option will remove the job from the current driver and will sit on the dashboard/system until it is cancelled or assigned to another diver.